Image: ABC/John Fleenor.
Another week, another Bachelor Live Blog. I don't know if it's just me or what, but the girls always seem to get younger and younger and crazier and crazier with each season. Producers really seem to be going full-on savage these days and it's entertaining, yet totally ridiculous and – based off the preview for next week's episode – borderline cruel? Oh well. Let's get to my thoughts on this episode.
I'm 15 minutes late, what'd I miss? (Apparently, Kelsey doesn't even like champagne and Hannah Ann said "finasco" instead of fiasco so I guess I missed a lot)
Ope, Victoria's cryin… over… potatoes? I missed 90% of this conversation because I came in late lol.
Ya know, seeing the drama in this house is why I never joined a sorority — I would have started throwin' hands down fast.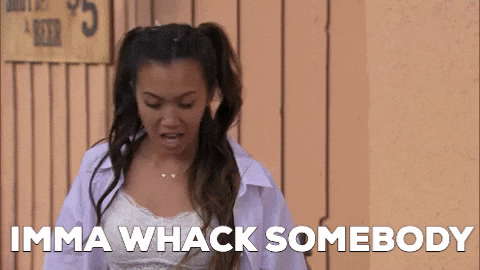 Honestly, Demi had better be a season regular.
Did… did she just say LINGER-y??? I can't.
I'm ready to watch the producers pitch Sydney and Alayah against each other in a fight to the death.
Let's take a moment and appreciate Tammy and her absolutely amazing energy.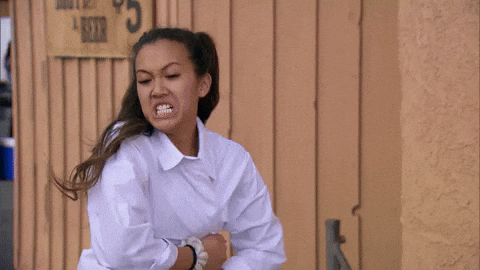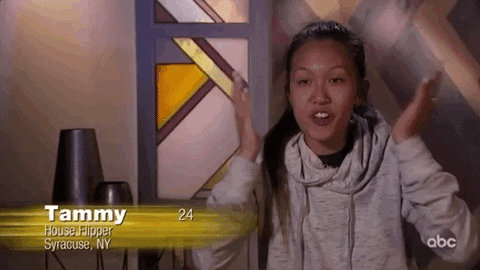 I mean no offense Sydney but the entire point of wrestling is to pin your opponent…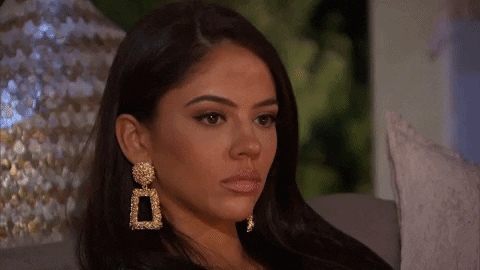 Damn peter, you're really gonna do Sydney like that huh !!!
Peter's talking to all these girls about Alayah and they're all wording things exactly the same? Seems slightly sus.
The look on Alayah's face when he dropped Victoria's confession on her.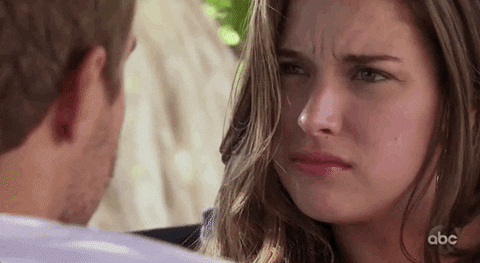 I will say, those definitely seem like the tears of someone who's genuinely upset… or someone who got busted… or maybe she's just as good at "putting on for the camera" as they're all saying she is. idk, if there's this much confusion to figure her out then it's probably best that she get sent home. She just seems too prissy in the first place, regardless of if this drama is real or not.
I would trust Victoria P's side of the story over Alayah's too tho.
Mykenna — love her as a fashion blogger, totally annoyed with her as a Bachelor contestant. She's always cryin about something I swear.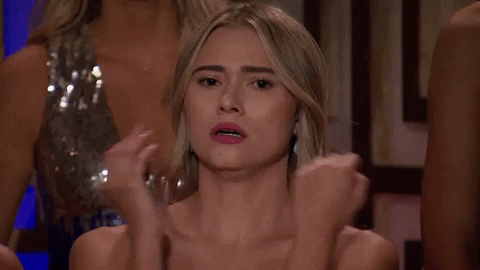 Is Hannah Ann wearing… electrical tape?
Look on the bright side Alayah, at least your jumpsuit has pockets!
We love that Peter isn't taking the bullshit.
Okay well jk. I just saw that trailer and clearly that's not the case. Also, is it just me or are the producers of this show getting more and more conniving every season? They're doin Victoria F freakin DIRTY with Chase Rice apparently??
I'm goin to bed y'all. Until next week!