ABC/John Fleenor
BACHELOR(ETTE) LIVE BLOGS ARE BACK! And this time I get to blog about one of my favorite girls – Hannah B! I absolutely loved this girl on Colton's season – cute, quirky, real, raw. I know there was a lot of debate over whether she should have gotten to be the next Bachelorette, but I couldn't be happier to watch someone who seems to have a real personality.
If you are unfamiliar with The Southern Sooner's take on The Bachelor(ette) live blogs, this is simply where I jot down my real-time thoughts on what's going on in the episode. I like to think they can get pretty funny at times (especially when rosé is involved), but I mostly started doing these because I couldn't keep my thoughts to myself – so I decided to share with my fellow Bachelor(ette) viewers!
Okay, I can't wait anymore – LET'S GET STARTED!
I think I vibe with Hannah B as much as I do because I'm pretty sure we are the same person at times. Except she yells Roll Tide and I'd be running around yelling Boomer Sooner.
SHE REALLY IS THE CUTEST HUMAN BEAN O. M. G. THIS INTRO IS SO PRECIOUS. I just want to be friends with her lol.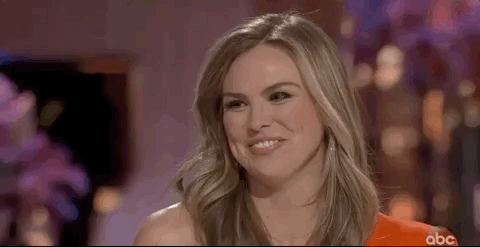 I'm 100% here for Tyler C's dance moves.
AND HIS ADORABLE PUPPY
Um, hello Peter!!!!!!
Mike! We stan a Dallas man!!!!
Joe: "I sell boxes" loving the opener, fam.
Luke P looks like a knock off version of Colton honestly.
OMG AND HE HAS A SHOWER SCENE. PLEASE STOP.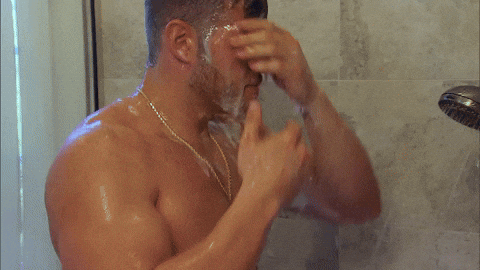 Devin already annoys me. He's that guy that thinks he's funny but let's be real, he's not.
Do we think his name is John Paul Jones or nah?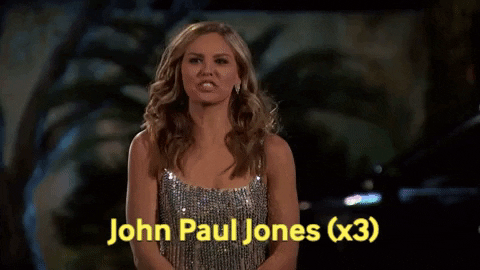 Matteo is one of those creepy ones, right? Like the IG stalker or the sperm donor with 114 kids. idk.
"You've been in all of my dreams" kinda creepy imo but ok!!!
Oh no, Joe the Box Guy makes a comeback. With a bad pickup line at that.
Ryan, "ROLLER BOY" WHAT
Grant: unemployed, talks with his mouth full, making sausage jokes. No thx.
I will take the guy with pizza though.
I liked Luke P. until that growling on the car bit.
LUKE S, THE NICK VIALL LOOK ALIKE.
CAM THE RAPPIN' AGGIE MAKES A COME BACK. YAAAS.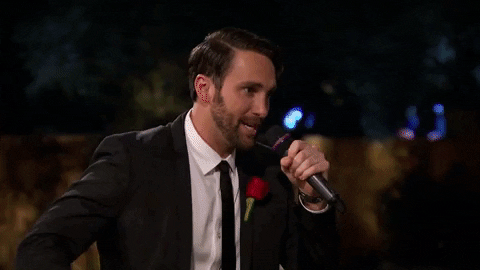 Matt Donald's nickname this season is definitely Old McDonald and I'm not sorry about it.
I made that comment before he sang by the way. I'm still semi-original.
I already love the rivalry that is about to ensue between these pilots lol. Peter's my favorite pilot so far though.
Okay, Connor J with the super cute bachelorette party tho
I am living for this Demi and Katy surveillance. Demi drove me nuts on Colton's season but she is 10/10 the gal pal you'd want to have your back.
Okay – how does a sensible woman let her boyfriend go on The Bachelorette? Like, excuse me what?
I love that Hannah takes zero crap. A QUEEN.
It's totally possible that Scott really had just been seeing some girl and that it might not have been as serious as it looked – and for all we know that girl could have been asking for/giving herself false hope that if things didn't work out then they'd be together, but it's still lame of any person to come into something like this with a backup plan, and for them to ask someone to wait around for them if "in case" things don't work out. For the sake of cancelling out any doubts, it's probably best that she asked him to leave, regardless of what the truth actually is. So… bye Scott!!!
Assuming Luke P was genuine in what he said in his interview in the beginning of the show, I really like him. However I would hate to find out he was just trying to say "the right things" to make himself look better. But I'm definitely interested in getting to learn more about him.
Ah yes, Connor S the frat boi.
*silence as Cam boasts about his pre-impression rose*
HAHA the awkwardness as she walks away. "There she goes"
LUUUUKE. Our mini-Colton. Getting that first impression rose.
I kind of hope Kevin goes home because I already don't like his whining.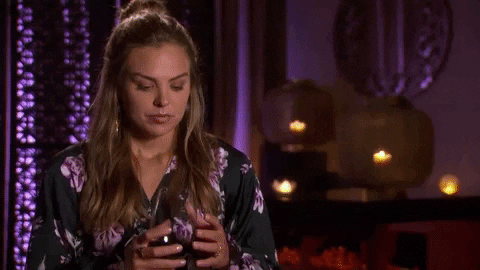 JOHN PAUL JONES' JOB DESCRIPTION IS JOHN PAUL JONES? Okay, listen.
Ahhh Kevin stays. Booooo.
Okay well, I guess no Old McDonald jokes this season after all.
OKAY WAIT THE BOX GUY IS LEAVING TOO? Hahah nooo all my jokes are gone.
Even the second pilot left! I wanted my pilot rivalry!!!! Hannah wyd!!!
Also, I need more footage of Chris Harrison cleaning up packing peanuts!!!! Best part of this premiere.
After watching those highlights, I'm shook. I freaking LOVE that Hannah has such a good head on her shoulders and can tell people what the heck is going on and that she's not taking anyone's crap. I say to heck with the haters – she might only be Miss Alabama but she is Bachelorette Nation's QUEEN.