Another Monday means more Bachelor drama! I've gotta admit I'm starting to miss pairing the drama with my rosé by now but nevertheless, it's still enjoyable. Feel free to let me know what your thoughts were on tonight's episode in the comments!
Demi's going to get on my nerves, I can tell. She's too in-your-face for my liking. Someone tell this girl there's a difference between confidence and arrogance. Forward + aggressive girls are my pet peeves anyway.

Demi's laugh is the most obnoxious noise I've ever heard.
My thoughts on Demi: she definitely just seems like she's just trying to be triumphant. I know she's not the only one to walk into The Bachelor with a superficial mindset but it's becoming obvious the only thing she cares about is being the "winner" and just proving to herself that she can come out on top. I can just tell her intentions are not quite right.
Does Catherine even have a personality or is she like, a robot?
"I can't believe I didn't get the rose" Really Demi? Because your ego was glaring, just a lil bit.
AW MISS ALABAMA. GETTING THE FIRST ONE-ON-ONE. MY GIRL.
Oh no. So far this date is not going well. Miss Alabama, I'm rooting for you but you definitely need to step up your game.
SAY SOMETHING, ALABAMA, GEEZ.
Okay I'm not sure I would have gone with the virginity talk but at least she finally started talking because WOW even I was starting to feel weird with all the silence.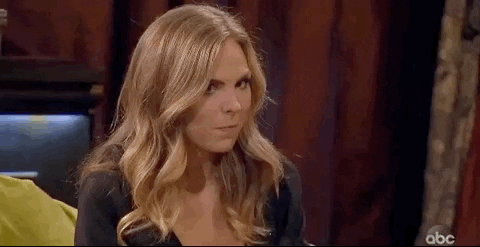 Can you imagine if he literally sent Alabama home on her B I R T H D A Y !!!!
Heather's job is "never been kissed" and that cracks me up. That's her most prominent accomplishment?
Personally this summer camp date is up my alley. Like, yessss, let me show off my playfulness.
They definitely had those teams stacked because all of the relevant people were on the red team. That was not an accident. I see you, Bachelor Interns, I see you.
Heather out here waiting for that kiss but now I'm sure he feels too nervous to?
I'm not sure how I feel about Caelynn. She kind of seems like she's got a facade going more so than the other girls. I don't trust her.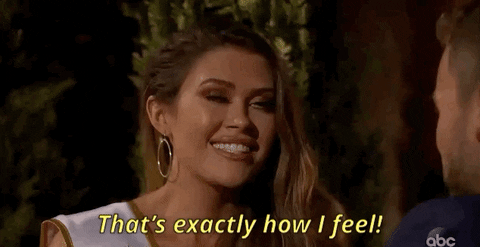 Girls… who interrupted a conversation…… getting offended that they are now getting interrupted? Have they ever seen this show? Do they not know that's how this works?
I'm a little disappointed there hasn't been much Catherine shenanigans tonight. Just saying.
These girls are actually acting like children with all this noise they're making.
Back to Demi's laugh. Ew.
Oh Demi's walking around in a robe now.
Line of the night: "Does she not have parents???" You would be correct because Demi's mother is in prison for embezzlement, remember?
Okay, Demi's rude and fake and I don't like her. But I think we saw this coming.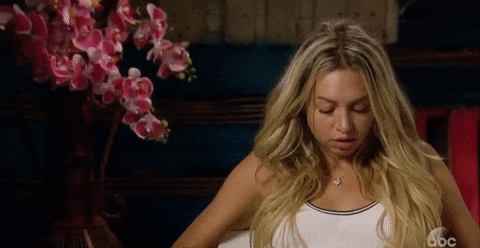 The fact that Tracy is crying right now is… obnoxious… to say the least.
Tracy, I hate to break it to you but both you and Demi are children.
Overall, I wasn't heartbroken over anyone that was sent home tonight. My favorites still remain as Cassie and Miss Alabama, my least favorites being Demi and Tracy, they just give me a headache.
Let me know what you thought of tonight's episode!